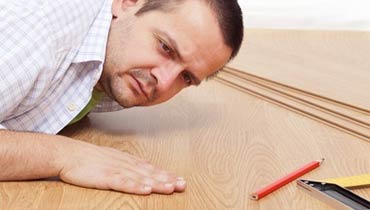 Get an individual answer to all your floor installation, sanding and maintenance questions.
Do you find yourself having more questions than answers when it comes to wood flooring services? Do you find some specific branch terms challenging to understand? The "Ask an expert" section is where you can clear out anything, related to wood flooring, which may be an interest for you, based on our Parquet Floor Fitters experienced professionals opinion. It is time to find out that the "get further information" quote we use often is not just an advertising nostrum, but our willingness to share professional information on an accessible language and our way to select from our flooring knowledge only what concerns you in reduced version.
In this section, you may ask Parquet Floor Fitters experts questions on a variety of topics, from installation of real or manufactured types of wood flooring and stairs and what is suitable for your house or office to how floor sanding and staining could improve the floor condition and how to deal with wood damage, stains, discoloration. Some answers may surprise you with an advice how you can solve an issue by yourself. Some answers may initiate a forward contact with our customer service to book a free view. In any case, our experts try to advise you the best possible, so please be patient, it may take some time.