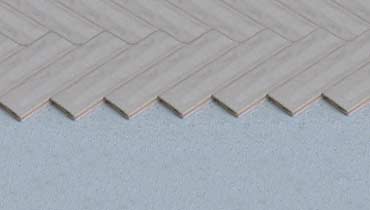 At Parquet Floor Fitters, we understand the timeless beauty and elegance that parquet flooring brings to any home. Our dedicated team of experienced parquet floor fitters is here to provide you with top-notch installation services in London and ensure that your flooring project exceeds your expectations.
Why Choose Parquet Flooring?
There's something undeniably classic about parquet flooring. Its elegant and stylish design, composed entirely of wooden blocks, allows for endless possibilities when it comes to creating unique patterns that suit your personal style. Whether you prefer the timeless appeal of Herringbone or the intricate charm of Basket Weave, parquet flooring offers versatility and individuality for your home's interior spaces.
Durability and Longevity
When it comes to longevity, parquet flooring is unmatched. Its construction using 20mm thick tongue and groove solid wood blocks provides exceptional durability. These blocks can withstand multiple rounds of sanding and resealing, ensuring that your parquet floor remains stunning for decades to come. This feature sets parquet flooring apart from thinner options, as it allows for greater longevity and the ability to restore its original beauty with ease.
Stability and Craftsmanship
Beyond its visual appeal, parquet flooring offers additional stability and sturdiness to your home. The installation of parquet blocks, available in both hardwood and engineered wood options, guarantees a floor that can withstand the test of time. Our team of skilled parquet floor fitters possesses the necessary expertise and craftsmanship to create flawless installations that impress everyone who steps foot in your home.
Experience the Artistry of Parquet Floor Fitters
Laying parquet flooring is a specialised skill that requires experienced professionals to achieve exceptional results. At Parquet Floor Fitters, we have a team of skilled technicians who are dedicated to providing excellence in every aspect of the installation process. Our flooring experts have honed their knowledge and skills, allowing them to create stunning parquet floor installations that cater to your unique preferences and requirements.
We take pride in offering an individualised approach to each project, ensuring that every detail is taken into consideration. Our team knows how to handle even the most challenging situations, providing timely, affordable, and professional services to all our clients in London. With our expert guidance, you can turn your imagination into reality, creating breathtaking mosaic compositions that reflect your personal style.
Supply and Installation Services
In addition to our expert installation services, Parquet Floor Fitters also offers a wide range of parquet blocks to suit your specific needs. Our oak parquet blocks come in various sizes and grades, including prime, natural, rustic, and occasionally extra-rustic options. We also provide engineered parquet blocks that are ideal for floors with underfloor heating. These prefinished blocks are available in different wood species such as maple, beech, walnut, and more.
Contact Parquet Floor Fitters Today
Are you ready to elevate the beauty of your home with exquisite parquet flooring? Look no further than Parquet Floor Fitters. We are your trusted experts for parquet floor fitting and installation in London. Contact us today by calling 020 70360624 or by submitting the contact form on our website's contact page. Let our dedicated team bring craftsmanship, expertise, and timeless elegance to your home with our exceptional parquet flooring services.
Embrace the elegance and durability of parquet flooring with Parquet Floor Fitters.
Our Services
Parquetry is a wood floor installation where small wooden blocks are fitted in various beautiful and stylish compositions and patterns. It comes in a variety of styles and combines timber species - from hardwood to engineered wood, from oak, maple and pine to mahogany and more exotic types. Parquet floor installing can't be a DIY project and it is better done by the professionals, so give us a call for your next London parquet floor fitting project. For great results, you will need our surveyor's eye for detail, possibly subfloor preparation and our crafty hands for laying and finishing it.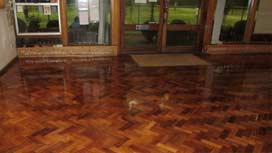 Commercial parquet floor fitting is even more laborious than the domestic parquetry installation process. The demands of every parquetry installations require perfect prior preparation of the subfloor, moisture and evenness test, proper cut for every wooden block and skills to achieve these amazing patterns. In addition, when planning a commercial project we recognise the needs of the busy schedule of our clients in London and try to provide the best results and a completely successful project, working with limited time and budget.
I am impressed with the results! The both technicians were super polite and friendly and put a lot of hard working into the project! Thank you once again, I will recommend you to everyone around
The expert made amazing job in my bedroom and kitchen! I am really pleased with my new chevron pattern parquet flooring, haven't expected it will look that good! Thank you, I will recommend you for sure!
I am pleased with the result. The ratio between price and service is satisfying.
I haven't expected such an excellent result and beautiful flooring. In addition, the both experts are really polite and hard working.