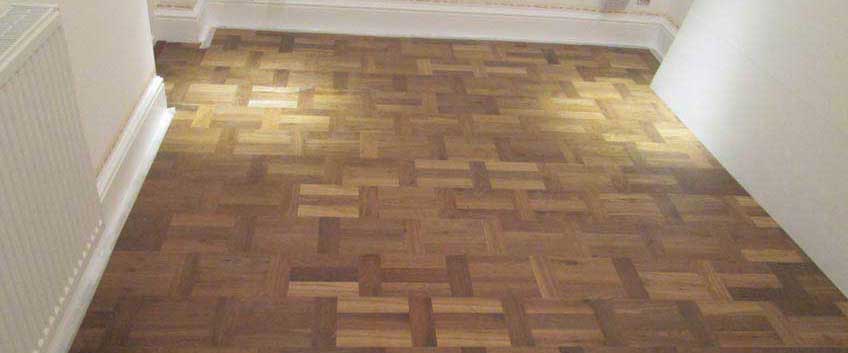 Parquetry is this amazing type of floor fitting, where little wooden blocks cut in geometrical shapes are installed in various patterns and designs, which is a very preferred choice from the middle centuries in France right until nowadays. Parquet flooring can be found, for that reason, in many old buildings, which architecture is affected by the different styles of the different centuries and cultures, but also parquetry is suitable in contemporary and cutting-edge modern homes and properties.
Parquetry is, in fact, a very beautiful and functional type of real wood flooring, however, if you consider its installation, there are a few things you have to think about, first of them being the pattern. Of course, choosing the way your floor look is, in general, a matter of personal preferences and taste, however, there are few professional recommendations, one of them we will share today with you.
When shopping for parquetry flooring you are going to face a great variety of materials, wood species, styles and designs, colours and textures, which can be very overwhelming and confusing, indeed. In this situation people often count on the visual appearance and their individual taste, however not everything that looks amazing in the showroom would be suitable for your project and a professional advice is the best you can get in this particular moment. Basketweave is, in no doubt, amongst the most impressive parquetry patterns and people often opt for it, neglecting the higher price. Why basket weave tends to be more expensive than other types of parquet flooring?
Basket weave has a very complex structure, which makes this type of flooring that beautiful and unique. In general, basketweave is made from wood panels, which are arranged interweaving. Of course, the best way to achieve that look is by hiring a very professional, experienced and skilled wood flooring expert to make this by hand. However, finding such a qualified specialist isn't that easy at all and also will cost way more than the average client is willing to spend. A great alternative to this and also very easy, affordable and quick, however almost equal in beauty and uniqueness is purchasing ready constructed wood boards.
Now, if you already are planning the installation of basket weave parquet in your home, you probably face this decision rather purchase it in solid wood or engineered wood, since both options are available and popular. This choice strictly depends on where the floor will be installed. Of course, engineered wood is always recommended over solid wood for areas, which suffer a great amount of everyday use and frequent traffic, also in areas with a higher level of interior humidity and temperature extremes. Engineered wood is, indeed, more hard-wearing and shock-resistant than solid wood and for that reason is appropriate for kitchens, hallways, basements and even bathrooms and commercial buildings.
If you are planning a basket weave parquet floor installation in your property in London, be sure to get in touch with Parquet Floor Fitters to ask for expert advice and additional information.