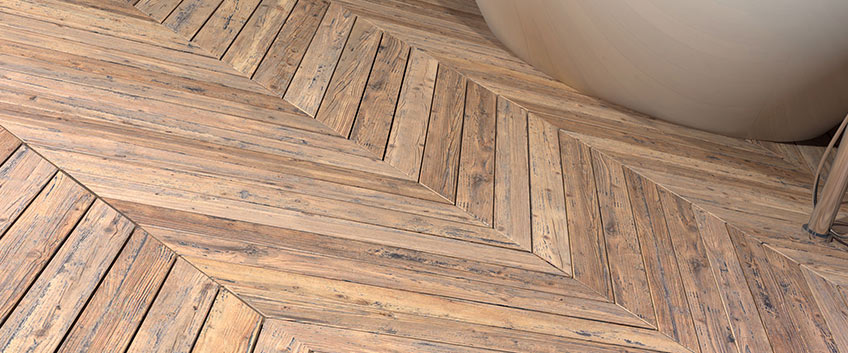 Owning and enjoying a wooden floor that stands out with unique and distinctive beauty and style is definitely one of the priority wishes of every homeowner. As far as wood flooring goes, parquet has ever been and will probably always be one of the most unique styles of wood flooring in the context of design and appearance. So whenever you are looking for a way to make sure your wooden floor is not simply a beautiful one but it is also a very stunning one, the focal point of the room, the statement piece of the house, make sure to definitely consider parquetry for your next home improvement and floor installation project.
The most classic and the oldest style of wood flooring, parquet floors are offering not just a plethora of different patterns, each of them making you fall in love with it for its elegant beauty and the classic aesthetic, but also the opportunity to customise your parquet floor even further and have it in the colour, texture and grain that will best meet your desires and requirements. However, the parquetry pattern definitely remains the main thing that attracts people to this type of real wood flooring. Speaking of parquet patterns, chevron is hands down, among the most popular parquet floor patterns.
This short but handy guide gives you the opportunity to learn more about the chevron parquet pattern and why it is a great choice for your home. Stay tuned to learn more.
Chevron Parquet Pattern – How It Is Made?
The main concept behind parquet floor fitting, in general, is of a geometric mosaic made out of wooden floorboards or blocks, which are arranged and fitted in a way to create a certain symmetrical pattern. Hand down, the chevron pattern is considered one of the most fundamental and a golden classic of this style of real wood flooring. The first parquet floor ever has been installed in the Versailles as a replacement of the marble floors that were not that easy to maintain in good condition. Since this day many centuries ago, parquet flooring became one of the favourite styles of wood flooring for millions of people around the world and wins over the hearts of people with its intricate and delicate beauty, classic style and elegance.
Chevron parquet pattern is often mistaken with the other classic and well-loved parquet pattern – herringbone. Despite the many similarities, these are two different styles of wood floor patterns and they are not the same thing. The style of the chevron is pretty simple and it features uniform "V"- shapes that flow beautifully and sleekly across the whole surface of the floor. In order, the achieve this pattern, wood flooring specialists can use both hardwood or engineered wood materials that are cut into floor tiles or blocks and arranged to create a distinctive pattern with sharp points and defined symmetrical angles. As a result, the chevron pattern is widely recognised by the zig-zag effect it creates.
Design Tips for Chevron Wood Flooring
One of the biggest advantages of choosing a chevron pattern for your floor is that you can create a visual illusion. Chevron is one of those wood floor patterns that can make the room appear more spacious, which makes it a perfect choice for smaller and narrower rooms. However, be careful when choosing the pattern for a smaller room, because despite the optical illusion chevron can create, it can also make the room appear more cluttered. The parquet pattern is already attracting the eye and becoming the focal point in the room, therefore, you want to match it perfectly with the right colour scheme, furniture pieces and decorations all around the room.
In general, the feeling a chevron parquet can create and the character it adds to every room is, without a doubt, very unique. Chevron can easily create an atmosphere of luxury and sophistication, elegance and old-world charm. It works perfectly with both traditional and modern settings and styles. There is a plethora of wood floor species, colours, finishes, textures, and effects you can choose from when choosing a chevron pattern parquet and you can customise the floor the way you have always dreamed of and the way it will perfectly match the space.
Where to Install Chevron Pattern Parquet?
Chevron pattern is beautiful and stylish and it can match almost every interior. Being a real wood floor, chevron parquet is also very durable, functional, low-maintenance, hard-wearing and long-lasting. The room or rooms where you are going to install a chevron pattern floor is definitely a matter of personal taste and preferences since chevron can look beautiful anywhere. As already mentioned, this type of parquet flooring pattern is great for smaller rooms or narrower areas as it will make space appear visually larger and wider. There is also important to consider the material your chevron parquet floor is made out of.
As an example, engineered wood floorboards are designed with a specific structure of crisscrossed layers that makes them less prone to issues caused by temperature fluctuations, moisture, humidity. Therefore, a chevron parquet floor made out of engineered wood is a perfect choice for the kitchen, conservatory, even the bathroom. Chevron parquet floors made out of hardwood will look and feel great installed in the living room or any other lounge area, the bedroom, the hallway, dining room and anywhere else in the house.
Keep in mind that temperature fluctuations, higher indoor moisture content and humidity can affect the condition of the floor and in very rare cases they can cause some issues that require repair and renovation. Therefore, a hardwood floor of any kind is not recommended for areas where indoor moisture and temperature fluctuations can be a problem and a potential risk for the floor.