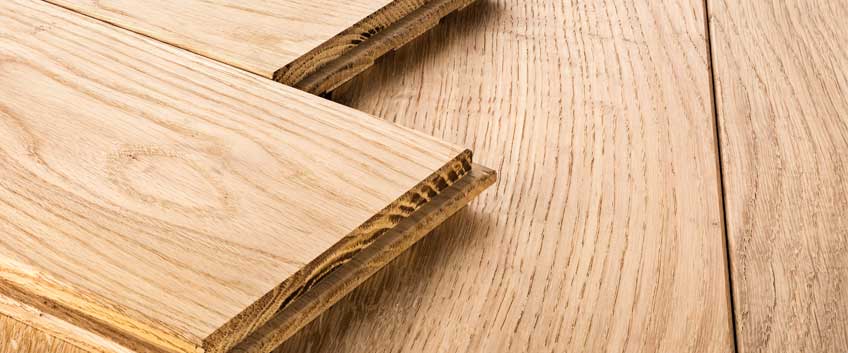 Lying a parquet wood flooring is definitely not the easiest thing in the world. Because of that we always recommend leaving the job to the specialists, because they can guarantee the best final results. In addition, there are many modern methods and advanced technologies that make the whole process a lot easier and simpler. However, hiring a professional parquet flooring installation team is not always the best option and solution. Some people are really craving a good and appearing parquet flooring, however, they are on a tighter budget. Other people are really experienced and enthusiastic DIY-ers and they really prefer to do the job on their own. No matter the case, today we share with you the easiest and most effective way to lay parquet and block wood flooring, in case you decide to try and do it by yourself, or in case you are hiring professionals to do the job, but you still want to know more about all the steps of the method.
Planning
Planning ahead is the best thing we can recommend before any wood flooring installation. After all, wood flooring is a pretty serious investment and you want to pay attention to all details, so you don't end up with not the floor you were dreaming of. Before even considering to purchase the materials, be sure to do your research. Don't trust in surprisingly cheap pricings and bet on high-quality materials. Also, ask for recommendations and professional advice, find out if parquet flooring is really the best option for your project. Once you are delivered with the materials you purchased, let the flooring acclimatise to its new environment. If your house is newly built, let everything set up for a while, this means that parquet installation is the last thing you will do after any plastering and concrete have fully dried out. As you may know, moisture and dampness are the biggest enemies of wood, so don't take the risk and don't rush things out.
Full acclimation of the wooden blocks usually takes between 2 to 3 weeks for solid wood and a bit less for engineered wood. Keep in mind, all wood floors are liable to some expansion and contraction, so better experience this now, instead of having issues with this natural "movement", when the floor is already installed. If for some reason the concrete underfloor cannot be dry enough, according to the standards, then consider investing in underlayment that will block moisture from occurring the wooden blocks. This is the right moment to consider sound-proof insulation and underfloor heating system fitting too, depending on your needs. Next, skirting boards are best fitted after the installation process, because they will cover the expansion gap that is left during the fitting.
Existing solid wood floors
Overall, parquet floors can be fitted over a number of subfloors and concrete is not the only option. However, you cannot lay the blocks over existing solid wood timber. For the success of the final result, the surface you are laying the blocks over has to be completely flat and level, dry and clean.
Stay tuned for part two of the series, when we will discuss the actual installation method of parquet flooring!