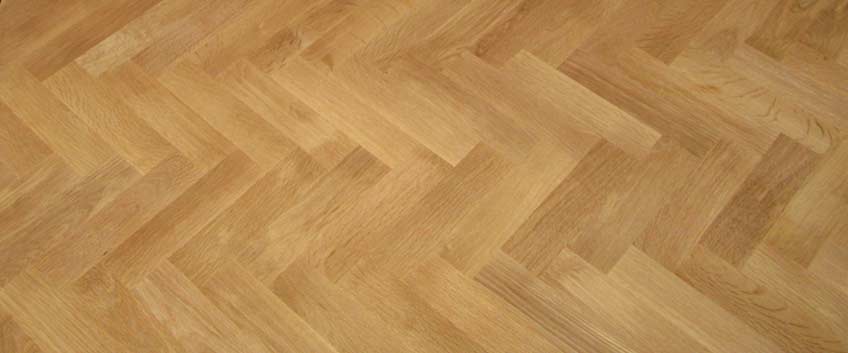 Fishbone parquetry, also known as herringbone, originates from the beginning of the 17th century in France and it is the first parquet pattern invented, nowadays still the first association to this type of flooring. Undisputable, fishbone is the ultimate oh-la-la parquet installation, gaining fame and fans all around the world, being the perfect balance between durability, solidness and beauty. Fishbone pattern matches any style and design and has the potential to be the focal point of any room by itself.
Since the invention of the herringbone parquetry pattern not a lot has changed. Although… well, a lot has changed. In the past parquetry wooden blocks were cut from hardwood timber and fitted one by one over the subfloor, which is also a popular methodology nowadays. However, not the quickest and easiest indeed. For that reason, with the appearance of engineered wood, industrial experts invented engineered wood fishbone parquet flooring, which is the topic of this article.
Do you wonder why engineered wood parquetry is better than ordinary old hardwood parquetry? In the first place, because engineered wood is made to look exactly like hardwood, you can't tell any difference between the both after installation. Even more, the completely made from real wood products come with the character of wood and are really sensitive to humidity, aggressive environment, high-temperature amplitudes and high traffic, which affect the individual blocks and issues such as loose blocks, unfixing and even cracking are likely to appear. This is not the case with engineered wood products, made from 3 to 9 layers of plywood or wooden materials and topped off with a real wood veneer, which makes them really durable and also suitable for high traffic areas and even areas with a high moisture level, such as bathrooms and basements. The both most popular engineered wood fishbone parquetry options available are Engineered Oak Fishbone and Engineered Walnut Fishbone that has been UV lacquered.
Engineered Oak Fishbone is suitable to everyone's budget and requires. In general, the product is engineered wood board, topped with oak layer, created in fishbone look, really easy to install and great for a DIY project. In addition, engineered wood parquetry comes with the installation flexibility of the engineered wood, which means it can be installed everywhere, no matter the environment, and comes with endless fitting options – from glueing and nailing down to floating composition. In that case, the oak top layer is left unfinished, so you have the freedom of choice of what type of finishing product you want.
Engineered Walnut Fishbone is a little bit more expensive but still accessible. The engineered wood plank, in that case, is topped off with a real walnut layer and then UV lacquered. The UV lacquer finish is really hard-wearing and resistant to high traffic and humidity impact. In addition, it is resistant to sunlight and even after excessive sunlight exposure, your floor won't lose its colour and fade.
If you have more questions on the above-listed options, be sure you contact Parquet Floor Fitters in London area, we can help you and give you additional information!