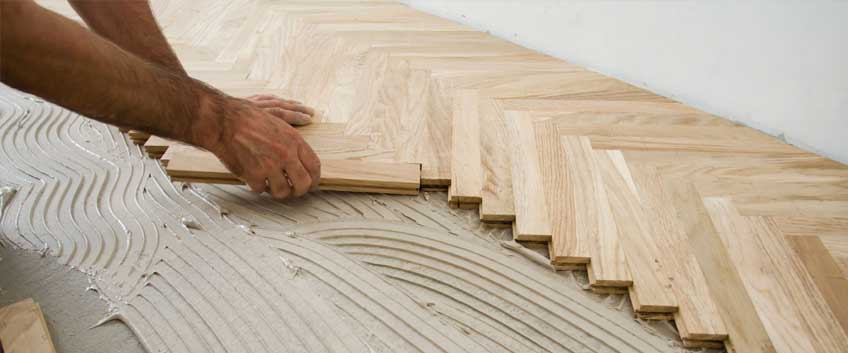 You are probably tired of reading and being recommended to purchase wood flooring. In fact, wood floors are a great investment. Hands down, it is our favourite type of flooring under the Sun and it will be your too once you experience the pleasure and comfort of owning one. Wood floors are beautiful, durable, solid and long-lasting, hard-wearing and easy to maintain and so many more good things comes with owning one, but only when the floor is installed properly. For proper installation and thorough maintenance, you should make sure to hire professionals, of course, if you are not a professional yourself with an enviable experience. However, there is even a difference between the approaches of the professionals and with so much choice of wood floor installation, sanding and maintenance companies on today's market, it can be pretty overwhelming to choose the best. Here are the top 5 ways to recognise a professional and reliable wood flooring contractor:
Detailed and thorough written price quote
The written quote you get from your flooring contractor is actually a legal document, do you know that? So, if your contractor and provider of services are offering one, there is nothing the contractor want to hide from you and you can consider the company as reliable and trustworthy. In fact, most professional companies will require you to sign the document before they start to work on the project. This is recommended for your safety as well as their safety. This document will also provide you in details with exactly what they are going to deliver with the service and it will also outline the expected price you will have to pay for the service.
Moisture test and wood materials acclimatisation
Every flooring expert knows that good preparation is the key to solid and durable wood flooring. Unfortunately, many clients don't know what the preparation will include and many companies are taking advantage of this lack of experience and prefer to skip and neglect many of the important steps in order to finish with the project faster.
Making sure the subfloor, especially if concrete, doesn't contain a high moisture level is very important. Since moisture and wetness are among the biggest enemies of wood floors by making them contract and expand that leads to serious issues and poor quality constructions, moisture tests of the subfloor play a vital role. In the same way the wooden materials have to be acclimatised to the new environment, otherwise, they will make an unsolid and not durable arrangement.
Property preparing the subfloor
Another part of the overall preparation process is preparing the subfloor for the upcoming installation. That means that the subfloor has to be clean, dry and even, if not the floor installation will be for sure a poor job done. We already have mentioned how important it is for the subfloor to be dry. Removing all the dirt and debris and levelling up for a complete evenness is equally important!
Preparing the layout
You definitely may start concerning if the installation team you have hired just came to your place 10 minutes ago and they are already fitting the planks! Besides the vital need for preparation and some checks and tests done, the layout of each room is also an essential part of the preparation process, so future problems can be avoided. In fact, not all rooms are perfectly square like it is described in the wood floor installation books and a thorough inspection is highly needed!
Using enough nails
Using enough nails and quality wood glue will ensure the stability and durability of the floor. Some installers are known for not using enough nails and screws because they are trying to cut corners.