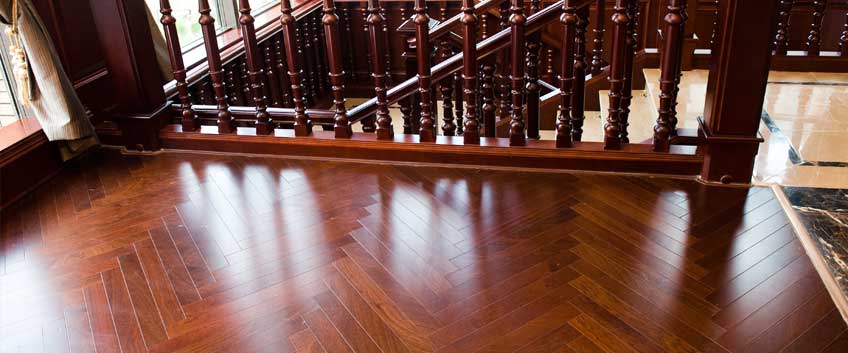 Wood flooring is great in general. It will be the focal point of each room or work as a great backdrop to your interior décor and your personal style. Of course, there is hard to tell if there are wooden floors and wood species that are better than the others and stand out. Your choice will be always determined mostly of your individual style and personal taste. However, the professionals are recommending some wood floors as a better option for certain rooms and areas of the house than others. Mostly determined by hard-wearing and long-lasting power, appearance and functionality. Here is your room-by-room guide to what wooden floor option is the best one for you, depending on the room you want to have it installed.
Each room of the house requires a wooden floor with suitable properties. From the living room to the bathroom, all the areas of your home are a setting for the different environment under one roof that requires different strong points and advantages from your wooden floor choice.
Living room
When it comes to the living room, in this setting you probably have the most versatile choice. Since your living room will look and feel great with almost any type and colour of wood and wooden flooring. In this case, the most important aspect you have to consider is style and feel since a living room wouldn't have special requirements in terms of the fact that it has no different environment.
In case you have a living room that is on the smaller side, light coloured wood is a smart option for making it appear more spacious along with wide planks in the direction of the natural light coming from the windows. Warm colours and undertones are also highly recommended for creating a cosy and comfortable feel, but then again, it all depends on your personal style and preferences. From minimalistic to rustic, you have all the choice in the world, be sure to pick what makes you happy.
Hallway
High traffic and heavy footfall are expected in a hallway, that is why your selection has to be determined by the hard-wearing power. A higher grade laminate that is easy to clean and maintain and also hard-wearing is a smart investment along with hardwood flooring in lighter colours and shades that make the hallway appear spacious.
Kitchen
In general, the kitchen is one of the spots of your home, offering the most aggressive environment and setting for your flooring with humidity and regular temperature changes, spills when cooking, etc. An easy-to-clean and hard-wearing laminate or engineered wood is a great choice in terms of easy cleaning and maintenance and resistance to humidity and moisture. Lacquered wood floors are also an easy-to-maintain solution and offer additional high protection to the wood, protecting from spillages and other issues.
Bedroom
When it comes to the bedroom, comfort and cosiness are keywords. Your flooring choice will also be associated with elegance, classic style and warmth. Wood, in general, is a very suitable material for a bedroom and with solid wood and engineered wood you have a really impressive choice of colours and designs, so there is practically everything for everyone.