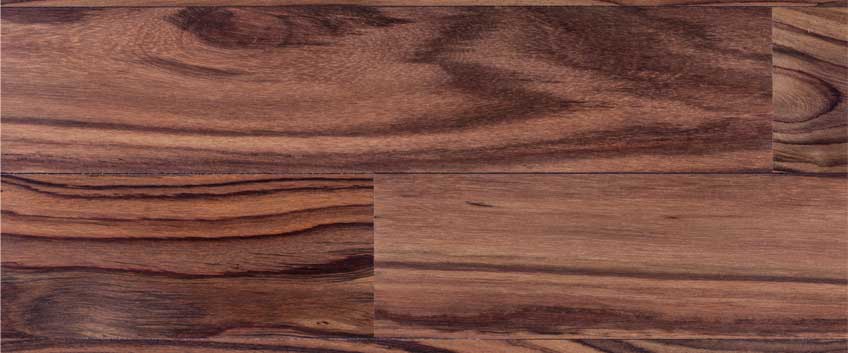 For such a conscious thing and such a serious investment, hardwood floors are also often a subject of current trends. Of course, wooden floors are always on trend because of their everlasting, elegant and classic appearance, however, wooden floors allow pretty much great freedom to customise them and set your imagination free.
However, as incomes with anything else, there are also current trends with wooden floors that make certain styles, colours and textures highly pursued by the people. So, what are the hottest flooring trends for the year? In this article, we are going to mention a few of them. However, remember that after all wooden floors are a serious investment and you, your family are the only people that have to enjoy and feel ok with your choice.
The main three trends for the season are mixed species wood looks, wide plank flooring and reclaimed wood. Let's take a look at these trends and how you can enjoy them at home!
Mixed wood species
In fact, you cannot get this look using real wood, this is why mixed wood species flooring is offered only in laminate form. If real wood is used you should know that the different wood species have different characteristics like different expansion properties, so if you mix them, the overall structure won't be sturdy and solid and won't last for a long time. On the other hand, laminate is not a natural product, it is made entirely from the same materials and every "plank" can look completely different because the appearance is based on photos placed under the transparent top layer. A mixed-species laminate captures the beauty of the varying species and offers the chance for an easy to install and easy to maintain floor. In addition, the beauty of such kind of flooring is unbeatable, because it offers a completely unique and one-of-a-kind appearance that can totally work as a focal point of any room.
Wide plank flooring
As wide planks are considered planks that are five inches and more. Wide wood flooring planks are often associated with the farmhouse style because they are often used for such projects in the last couple of centuries. Why people are going crazy for this look? Well, the farmhouse and more rustic style are very popular right now. Rustic and farmhouse appearance promises a very unique and one-of-a-kind appearance, a bold interior design that can also be mixed and matched with many other different styles from cutting-edge trends to shabby chic.
Available in both hardwood and engineered wood, you can achieve this style in particularly any room without worrying about eventual issues, major problems, or not making the room look spacious. If you match narrow boards with the hand-scraped and rustic look you can get unique and beautiful texture.
Reclaimed wood
There are many places you can find floors with reclaimed wood appearance, so there is no need to go and look for recycled materials that are hard to find and often expensive in general. With reclaimed wood, you also have a serious variety of colours, wood species and textures plus the unique and very eye-catching look and sturdiness that will last for many years.