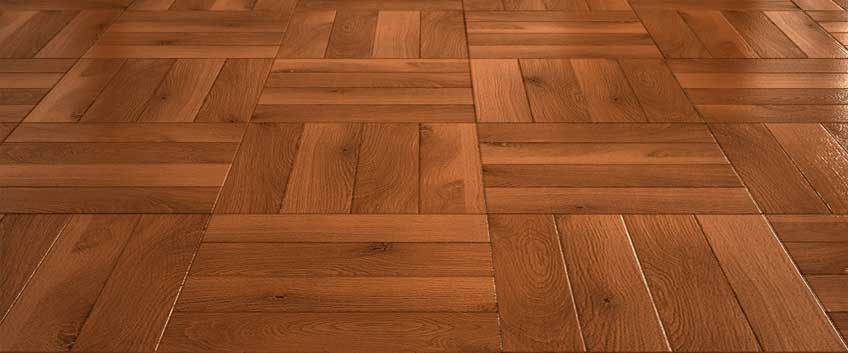 We get the feeling that every wood flooring article starts by explaining how great wood is, how long does this flooring last and how beautiful all wood species are with their natural colours and textures, or after treating them by some popular methods for changing the look like finishing, staining, etc. But this is the truth – wood floors are amazing and you can only benefit from them and their presence in your life. We guess that many people understand the advantages of having one installed and the wood flooring branch is growing with every year, winning over the hearts of more and more people to the point, where everyone does have a wooden floor installed at their home and workplace too. Why not, since every feature of wood is that beneficial for your home and for everyday life?!
However, the trend of wood incorporated in the interior design may get a bit crazy and here is where we can all end up with interiors looking almost the same. But worry not, because the fact that wood is so widely beloved and popular doesn't mean that you have to give up on it in order to have a unique style. Wood floors can be unique, you just have to be bold and inspired enough to have them customized as in your wildest dreams. Believe us, after knowing wood so well, we are sure that even the most unexpected wood flooring style and the outcome would look amazing!
There is a lot to consider when purchasing a wooden floor, but your personal taste and style has to be the main thing to keep in mind. After all, at the end of the day you are the main person enjoying this aspect of your home or office, so looking at it has to spark joy and pleasure.
Do you want your personality to be reflected by the style of your place? Then use wooden floors as a great way to express yourself in an unexpected, but very inspirational and attractive way. In addition to functionality, here is how to pick the best wood flooring style:
Think about not your floor only, but also the place, where it will be installed. Does it match the overall feel and atmosphere of this space, does it compliment the existing features? Choose wood that balances or makes a bold contract, but make sure that everything is tied to your concept and understanding for elegance and style.
Another great idea for playing around with your wooden floor is adding a bold accent in the centre of the room. You can consider a fresh and exciting design that will be the focal point of the room and will be a bold statement that catches all eyes on it.
Considering adding a border for an interesting twist. This will look especially great in larger rooms.
As it comes to wood species:
Oak wood species have ever been responding really well to traditional styles, ash is a winning card too. It is because of the rich and warm colours. Mahogany and honey hues finish worth trying too.
All fans of modern and contemporary styles usually gravitate around maple and exotic wood species that are finished in darker colours and high gloss.
Hickory and cherry wood species are the best match to those unique, rustic and countryside styles.
When exploring the hardwood flooring world, pay attention to some unique and very beautiful patterns:
Parquetry – The golden classic
Marquetry – Even more exciting than parquetry
Herringbone – Classic, elegant and eye-catching
Basket weave, brickwork, trellis designs