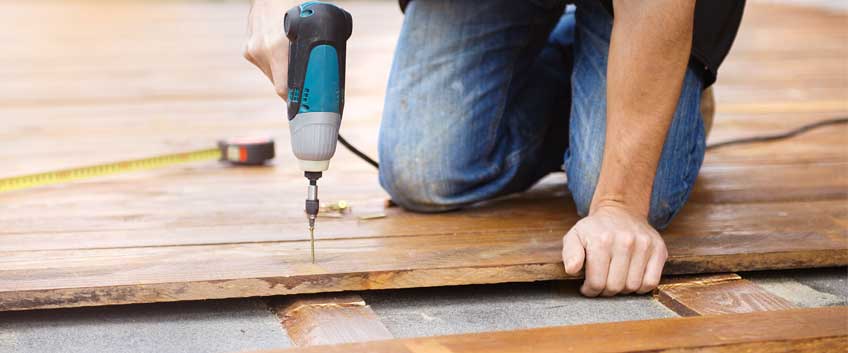 Choosing your decking best option is a pretty overwhelming decision and not one you can take that easily. If you don't know what you want and what your preferences are, the choice gets even harder, but worry not, because the professionals are here to help you and make sure you are investing your money into something that worth it. There are so many options really, you have teak, balau, cumaru, iroko, ipe and also the composite decking options, the list goes on and on. So how really to understand and be sure what is the best option for your project?! If you are facing that type of difficulties recently, we would like to help you a bit (or a lot) and share our recommendations about one of the most popular two options available on the decking market – cedar and ipe.
Cedar wood species are naturally very beautiful and resistant to rot, decay and insect attacks, which make it a very good solution for your decking project. However, cedar wood is requiring ongoing maintenance to remain the way you liked it at first when it was just installed. Of course, this is a very important feature of cedar wood decking to be aware of and keep in mind that can also help you narrow down your choice much more easily.
When it comes to decking, an outdoor wood flooring type, every feature is important and do not have to be underestimated, considering the fact that your decking will be installed in an environment that is dramatically more aggressive compared to the indoor environment of your home. Cedar is also a highly versatile wood and it can be darkened down or lightened up, depending on your own preferences and taste. It has a naturally reddish undertone and cedar is also a softwood.
Ipe comes typically from South America countries and is naturally resistant to rot, decay and insect attack like cedar wood. Ipe wood is also particularly tough and naturally fire resistant which are amongst its biggest advantages. It is often called ironwood because of its strength and durability. The fact that ipe matures very well is one of the many features that make this wood species a very attractive option for decking. Ipe starts off a yellow to dark olive colour and over time it can get the very dark olive tone. It is also important to mention that ipe is naturally resistant to the negative effect of ultraviolet light and here you have it, an amazing decking option you can enjoy for a long, long time!
When it comes to grain, cedar wood has a very regular and uniform grain that is perfect for the fans of the simple and even minimalistic look. On another hand, ipe wood has a very exotic and interesting grain that adds a lot of character and charm to the decking. As you can see, both cedar and ipe wood species have their advantages and can be recommended in one situation or another. It mostly depends on the specifics of your project as well as on your personal preferences, needs and taste.