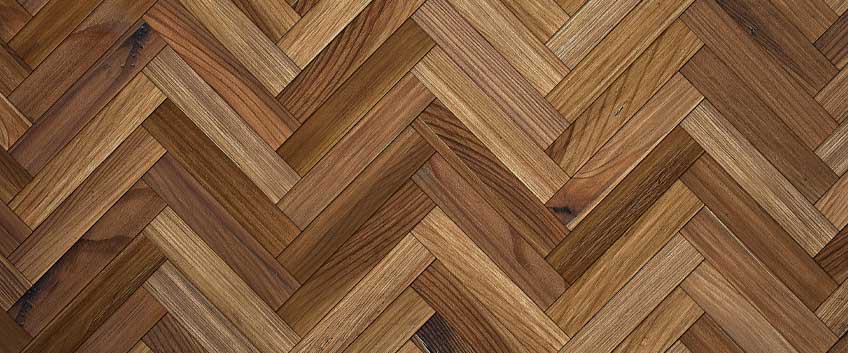 Herringbone wood flooring pattern is a very popular choice that is back in demand for many homeowners. Of course, it is elegant, stylish and extremely beautiful, a true piece of art as we would call it. It is very easy to see why people are falling in love with the herringbone pattern for so many decades already! In addition, herringbone wood flooring is available in a great range of colours and grades and there is practically anything for anyone.
You can try something new, or you can follow your personal preferences and stay true to your own style, but you can never go wrong with a herringbone pattern, indeed! Thanks to the variety and diversity of grades, colours and the original beauty of the herringbone pattern itself, when you mix and match all that, the result is that there are not two floors that are completely the same and this is really exciting, isn't it?
With herringbone wood flooring you are really spoilt for choice, but this can be also a bit too overwhelming for people that usually take final and important decisions hard. However, whatever you choose, please keep remembering you are making a good choice and a smart investment, because being favoured for so many centuries, herringbone pattern brings real character, charm and distinctive style to your home.
If you are in a process of choosing a herringbone wood flooring right now, we hope to help you by giving you a more in-depth look at the variety of grades and colours and sharing with you a few ideas and recommendations.
Herringbone oak wood flooring grade options
As you may already know when the wood is lumbered, it is divided into four different options. The fact all these four grades are divided is due to their appearance and some additions related to that, but not necessarily related to the quality of wood. Rustic grade, being considered the "lowest" grade has not by any means lower quality than the "highest" or prime grade.
The four grades we currently use are prime, select, natural and rustic and the grade any wood falls under depends on the number and size of knots, the more uniform the colour and the lower the sap content. Prime oak wood herringbone floor, for example, has very few visible knots and a pretty uniform colour that is a style that works great for in any home and for any style. It is a uniform backdrop, a timeless solution and looks great in many decades. Selected grade herringbone is another effortless and really elegant option you cannot go wrong with, working great for both modern and traditional settings.
Herringbone oak wood flooring color options
When it comes to colour, you are spoilt with many herringbone pattern wood flooring options. Light and airy is the effect you can achieve for any room with herringbone wood flooring that has been brushed and UV oiled. Dark and interesting are prime wood floors in a herringbone pattern that have been dark smoked and brushed and UV oiled. Cutting edge modern look is considered to be the cement-similar colour for your herringbone-patterned floor, while floor that has been brushed and left unfinished gives you all the choices you can imagine and the full freedom of deciding on your own colour to fit your style the best.