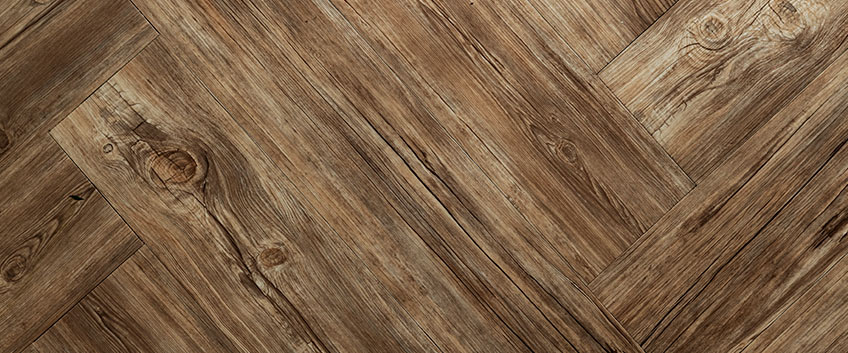 Typically, when people envision parquet flooring, they think of old houses, mansions, and even castles. Well, this is not far away from the truth. Parquet flooring has been around for centuries already. It has been first installed at the Versailles castles centuries back. Since then, for many decades parquetry used to be reserved only for the homes of the wealthy and royal families. Soon after, parquet became a part of the home of everyone – this is how everybody loved this unique style of real wood flooring that is durable, hard-wearing, and very easy to maintain in good condition.
However, nowadays many people do not consider parquet flooring a contemporary flooring option, which is a total misunderstanding. In fact, parquet flooring suits modern and contemporary interiors as much as it matches classic and traditional settings as it is in its natural habitat. Parquet flooring is versatile and its timeless and outstanding beauty could become the statement piece of every interior, no matter if classic or cutting-edge modern. In addition, parquet flooring is available in a wide variety of patterns. Some of them are associated with more traditional interiors and are staples of vintage styles. However, many parquet patterns are pretty simple and sophisticated and blend perfectly with super modern and contemporary homes. So it is safe to say that parquet flooring has been around for a long time, it is still a trendy choice and it has no intentions to go out of style anytime soon.
Parquet flooring is, hands down, one of the most popular flooring options on the market still to this day. People love and enjoy it for its unique appearance, the luxurious and cosy feel it brings to every interior, the durability and hard-wearing power of the natural wooden material, and the easy-to-maintenance and hygienic nature. Indeed, parquet flooring comes with a long list of advantages and benefits for your home. The great thing about parquet flooring is that it will not only last for decades, but it will also be a trendy and hot option during all these decades because parquet flooring is never going to be out of style. It offers a great return on investment because this is a type of flooring that will always look amazing and you won't need to replace it every few decades. In this article, you can learn more about the main advantages of parquet flooring and what makes it so desirable for so many generations.
Uniqueness
When thinking of a unique flooring option, out of all of them offered on the market, parquetry is, indeed, the most unique and outstanding them. Parquet flooring is available in a number of different patterns. Parquetry patterns are geometrical and assembled from wood flooring boards or blocks. While there are very intriguing and complex patterns offered on the market, you can also find the more traditional and simple ones that match modern interiors perfectly, including herringbone, chevron, basket weave, brick wall, and many more. In addition, parquet flooring is not only available in different patterns for you to choose and match with your interior, it is also available in a wide variety of wood species, colours, textures, grades that additionally give the floor a unique appearance, which means there are no two parquet floors that will ever look completely the same. And if this is not enough variety for you, let us remind you that parquet floors can be treated and transformed by professionals with the help of professional methods, stains, and other products until the desired look and colour are achieved. So there is the only truth and the whole truth when we say that there is the right parquet floor out there even for the pickiest customer and client.
Long-Lasting
As we have already mentioned, parquet flooring is a very long-lasting type of flooring. In fact, if maintained properly and regularly, parquet floors can last up to a whole century and even beyond. Investing in parquet flooring equals a life-long investment. Even if the floor starts showing some traces of time, wear, and everyday use, parquet floors can be professionally renovated, re-sanded, and refinished and they will be back to their initial beauty, glory, and durability. Re-sanding and refinishing are particularly beneficial for aged and worn parquet floors because they remove all existing imperfections and issues on the surface of the floor and minimise the risk of these growing bigger, more serious, and beyond repair. The right finishing and sealing product will ensure hard-wearing and long-lasting protection that will preserve the original colour, texture, and condition of the floor.
Easy to Maintain
And when we speak about proper and regular maintenance, do not imagine something expensive, time-consuming, or too complex. You just need the right cleaning and upkeep routine to keep your parquet floor in outstanding condition, which includes vacuuming the floor whenever you feel like it needs a good vacuum. Simply use the attachment of the vacuum machine with soft bristles or the right setting to make sure you are not leaving micro scratches on the finish while cleaning the surface. In case vacuuming is not enough, use a slightly damp mop and a cleaning product designed for hardwood floors only. This is more than enough to remove stubborn dirt and build-up. Remember, wood and moisture or water are not best friends, therefore you need to minimise the usage of water and liquids in your cleaning routine as much as possible. Professional renovation and refinishing services are recommended every now and then, depending on the condition of the floor and how worn it is. Re-sanding the floor will strip off the top layer along with the old finish, dirt build-up, and all sorts of imperfections such as scratches, dents, stains, marks, and more. Next, refinishing the floor consists of the application of fresh new layers of finishing product that will protect the parquet floor and make sure you are able to enjoy it for many more years.