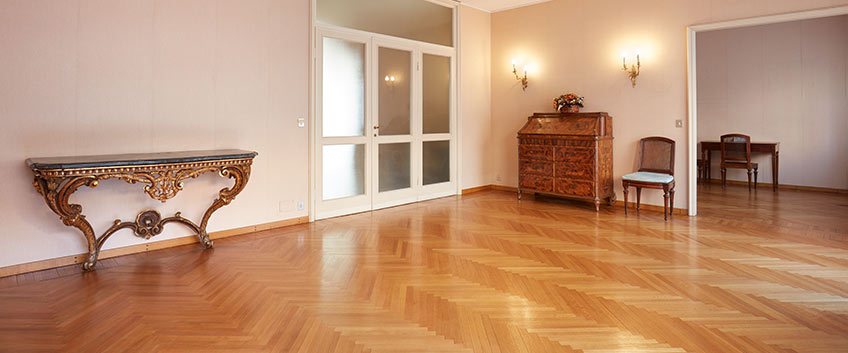 You want to have a beautiful, durable, and comfortable floor. However, you want it also to be eco-friendly. Is it possible to have everything you like in one type of flooring or do you have to compromise with something? Is parquet flooring the option that ticks all the boxes? Let's find out more in this article.
There is no doubt that parquet flooring is a timeless and classic choice of flooring. With its durability, unique appearance, comfort and functionality they offer, parquet flooring is definitely well-loved and many homeowners opt for this amazing type of flooring. Not only parquet floors are hard-wearing, long-lasting, durable, and offer timeless beauty and style, but they are also an eco-friendly and sustainable choice, probably the most sustainable type of flooring available on the market.
What Does Sustainable Flooring Mean?
In a nutshell, being sustainable and having a sustainable lifestyle means you are making choices and opting for products that perfectly meet all your needs without the need of making compromises with your comfort and requirements, however, these are also choices that do not compromise with the future of the next generations and they do not affect this future negatively. With that being said, the main concern regarding sustainability in the context of flooring is whether or not the floors are made out of materials sources sustainably and from sources that renewal. It is important to make sure that when the materials used for the manufacturing of the floor are natural, for example when it comes to wood for parquet flooring, the material is sourced from regions of the world that are not limited to forests and greenery, and the wooden materials are sourced from forests that are responsibly maintained and are renewed. In addition, sustainability also is determined by the manufacturing process itself. The main goal is minimizing the carbon footprint and the pollution overall during the manufacturing process.
Is Parquet Flooring Sustainable?
It is always important to purchase your parquet floorboards from companies and manufacturers who understand and recognise the importance of sustainability. Always shop for places that are reliable and reputable, sourcing and manufacturing parquet flooring with responsibility and care for nature and our planet. There will be many parquet floors available on the market that are sourced and manufactured with responsibility and sustainability in mind, while there will also be those manufacturers and suppliers, who are not offering eco-friendly flooring products. It is up to you to do your research and make sure you are purchasing sustainable options.
Wood should be sourced with responsibility and sustainability in mind. When things are done properly, the parquet flooring materials and the companies sourcing and manufacturing them will have the required certificates to do so. Sustainable parquet flooring materials are sourced from sustainable forests that are carefully maintained, grown and harvested. Sustainable parquet flooring also comes from sustainable manufacturers who process the wooden materials with responsibility and by minimizing the carbon footprint. In general, the main goal is that the process of sourcing and processing wood ensures the landscape and nature are kept intact and that the ecosystem of the planet is not affected negatively while no issues and problems are caused.
It is safe to say that responsibly and sustainably sourced parquet flooring is one of the most eco-friendly options available on the market. The processing and manufacturing of this type of flooring do not involve the usage of synthetic and non-natural materials. Ensure the right maintenance and care for your parquet floor and you will enjoy it for decades because parquet floors are designed to last up to a whole century and even longer, which adds a lot to the sustainability factor of this type of flooring. Unlike many other types of flooring that are not made from natural materials, such as laminate, vinyl, or caret, you don't need to replace your parquet floor every ten to fifteen years, which means you are not also making the best investment and enjoying a floor that will bring you happiness and comfort your whole life, but you are also not over-consuming, buying a new floor every decade, and by this, you are supporting the movement for sustainability.
Parquet flooring is also one of the few flooring options that use the least amount of energy to produce and manufacture. The number of chemicals used for processing wood is little to none and almost no waste is produced during the process of manufacturing parquet floorboards. In addition, even if there is waste produced, it is further used for manufacturing other products and materials such as paper.
Therefore, whenever you are on the hunt for a sustainable and eco-friendly flooring option, keep in mind that parquet flooring is the best option for you on the market.