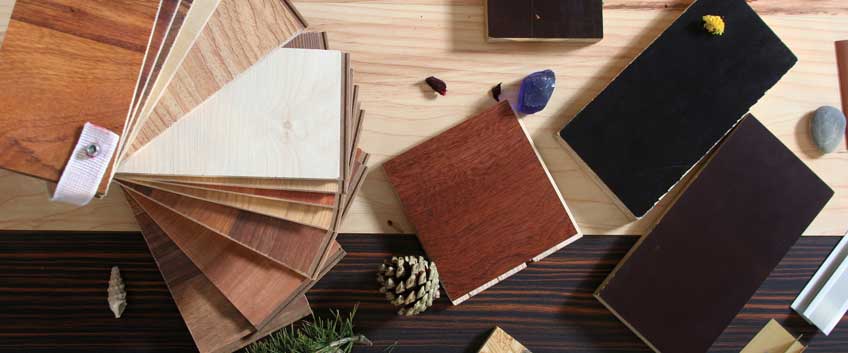 Although real wood flooring is a pretty sustainable choice and an investment for at least a few decades, it still is a subject of current trends. The good news is that when it comes to wood flooring trends, these are definitely not something that will be gone within a year, so be bold and follow the fashion and you will be on track for at least a decade. Of course, when the trend is already totally over, you can always hire a professional wood floor refinishing service and enjoy a totally transformed design, colour and finishing effect within hours!
Parquet floor fitting is one of the most classical and elegant options out there and we simply can call it a royal flooring, because this is where it comes from – it is firstly installed in the French castles and the mentions of rich people. Parquetry is often associated with luxury, old-world charm and a bit of nostalgic feeling and it is hardly ever possible to believe that a thing with that sustainable, almost monumental design and style could be a subject of current trends. However, it can be and it looks great, so let's have a look at what 2016 is coming within terms of parquet wood flooring fashion!
Beforehand we would like to mention that one of the best wood species options when it comes to parquetry is oak. Oakwood is great because it comes in a great variety of grades for anyone's taste, it is very durable and long-lasting and above all – it is easy to transform and give it a completely fresh and unexpected look! So let's see what could be done with oak parquetry, in order to make it extra trendy and current!
Wider and longer planks
When it comes to parquetry, we often pay a lot of attention to the pattern and because of that forget about the importance of the dimensions of the planks. Although parquet patterns often require specific width and length of the wooden boards, the professionals in this area can help you settle on a bit different choices and purchase wider and longer planks that will make any space appear more spacious.
Grey finished parquet
Grey just gained popularity in the last few years for its "natural" and simple appearance that is able to match any style and interior design. It is an especially good option for all the fans of the minimalistic style.
Darker parquet
Dark wood floors are truly dramatic and not anyone's cup of tea, for sure, but if you are bold enough, you can definitely make them work for your space. Simply make sure you do not choose darker shades for smaller spaces because that way they will look even smaller.
White-washed oak
Back to the lighter side – white-washed oak floors are totally in for the next few years, for sure. They add a certain old-world charm to any space and are a perfect option for all fans of the vintage-inspired style.
Heavy brushed and distressed wood
Back to the "worn out" trend, heavy brushed wood is totally in this year… and at least a couple of decades, we hope! The rustic feel it adds to any space makes it perfect for industrial and even Scandinavian-styled furniture pieces and urban interior designs.