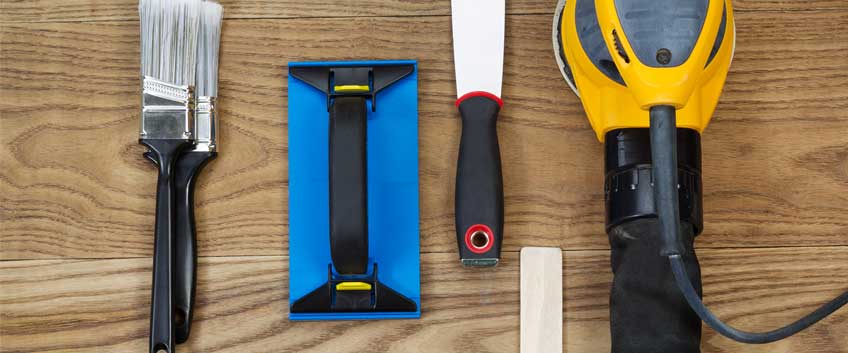 If you cannot look down at your scratched, old, sad and tired wooden flooring any longer, so it is about the right time to consider some wood floor sanding and refinishing. The good news is that wood floor refinishing is really beneficial and ensures not only visual improvement but also guarantees improved stability, strength, durability and protection. There is more good news because you can enjoy your wooden floor being refinished and improved up to 10 times in its life. Finally, wood floor refinishing is definitely no hassle and stress, no matter what people with experience with the service from 20 years ago will tell you.
Gone are the days, when wood floor sanding was all mess and dust, although even then the treatment was totally worth the effort because of the beneficial effect. Today refinishing is more convenient than ever and definitely comes with minimal disruption to your day-to-day life. Refinishing is generally not a time-consuming process and won't take too much of your time. If you want to make the process even faster and more convenient, then make sure to take some time and make the correct preparation before giving the sanding a green light.
Here is a step-by-step guide to what you need to do in order to prepare your wooden floor for a refinishing and sealing services:
Clear the room
As you may guess, furniture pieces, decoration, rugs and mats and other objects just don't have a place in the room, where refinishing is intended. They will not only mess around and make it impossible for the floor to be sanded properly and smoothly but also you risk them getting dusty and dirty, even scratched and scuffed. Remove all furniture pieces out of the room before the start of the service.
Cleaning
Cleaning your floor before refinishing is very important too. It may sound silly since you are going to create some mess and dust while sanding, but it is a necessary step for ensuring a smoothly-running process. You can vacuum thoroughly and mop the floor with a product that is specially designed for wood.
Hammer in all nails
If there are nail heads that are popping around the room, hammer them down, because they are going to create some hassle and even damage the sanding machine, or make the sanding machine catch the nails and create a super mess, leaving scratches and dents everywhere.
Remove the baseboards
Removing all baseboards along the walls of the room is important, otherwise, you risk them being scuffed and scratched throughout the process of refinishing. You can carefully remove them with a pry bar.
Protect the house from dust
Although modern sanding machines usually have a dust collection attachment for removing the excess dust along the way, the collection of dust is not fully 100% and you will end up with a few piles here and there. As you may imagine, cleaning this dust, later on, is not pleasant and a quick thing, so better plan ahead and cover windows and doors with plastic sheets. Do not forget to cover your belongings in the nearby rooms too.