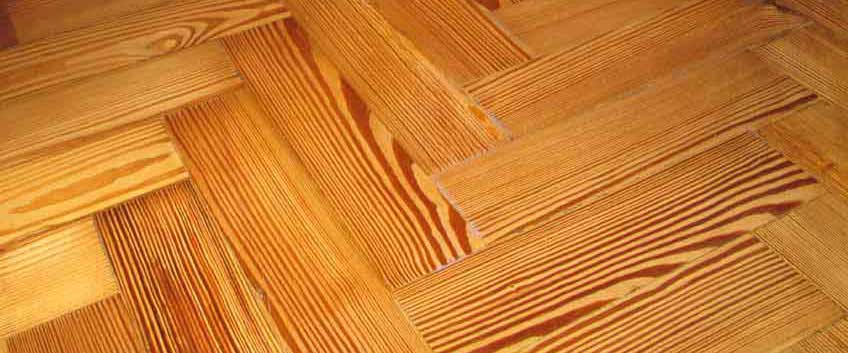 Wood floor finishes have a lot of benefits for the whole structure. Applying a finish of your choice and depending on the type of wood flooring means protecting it from internal and external damage and issue causes, including high traffic, damages from everyday use, moving furniture, scratches and dents and many more. On the other hand, some finishes soak into the porous structure of wood and make it more sturdy and solid. Finally, having finished your floor means also saving money. By applying a sealing protective layer once in a while you make sure you won't end up in need of removing the whole installation in case of major scratches or dents, but simply hiring sanding and refinishing experts and that is all.
Hardwood finishing products come in many alternatives, the most popular one of them is lacquer, and the most contemporary – oils. However, do you know the wax is another great option? Waxing is not that popular for no particular reason since it can be as beneficial for the whole wooden installation. Of course, waxing has its cons and here we will have a closer look.
Waxing will add not only a long-lasting protective layer to the surface but also one of a kind finishing touch and effect. Wax also boosts the natural pigmentation of the material and make it look brand new. Wax has high resistance to most of the scratch causes and also is more water-resistant than the other finishing options. Finally, waxing is recommended for certain wood species, being a natural and eco-friendly option, a healthy one for your family (keep in mind some wood species like pine, for example, naturally produce similar texture resin).
On the other hand, the wax is not that easy to remove, apply and maintain, however you don't have to worry, because following the instructions of our London experts can promise you a timely and easy methodology. Wax finishes tend to collect dirt build-ups, which are harder to be removed. Keep in mind that if you over-buff the finish, it will get slippery.
Here are a few simple, but proven rules you should follow when planning a refinishing process. Firstly, before applying new layers of wax, make sure the old one is completely removed. This is not achieved with sanding but powerful stripping products, so strictly follow the manufacturer's instructions. For surfaces, which are previously waxed, you have to use the same finishing product. If you don't recognise the previous finish, sweep an area with a wet cloth and if on it appears a grey stain – you deal with wax.
Once the previous layers are removed, you have to sand the surface with fine sanding paper to remove any imperfections and prepare it for applying wax. Depending on the wax finishing product it may take two or more layers for perfect results. Don't worry if it's not completely even, because buffing is always recommended after. Once you are done, you can enjoy a shiny and brand new looking sleek surface.