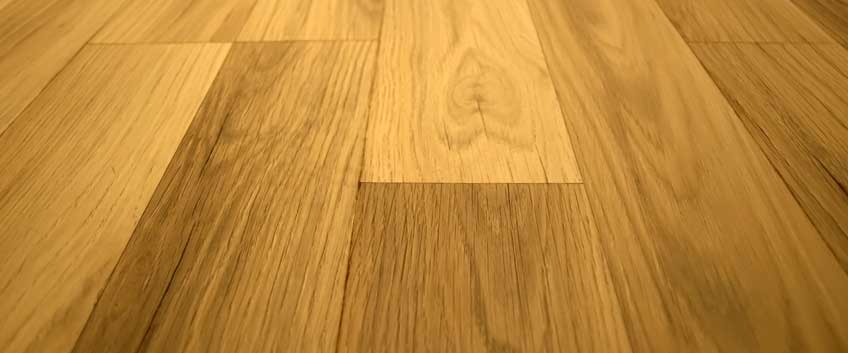 If you have a wood flooring replacement and renovation project in progress, then maybe you are a bit overwhelmed by all the options today's market is offering. In fact, with so much choice and variety making a decision is a bit hard, when don't have any idea what are the current trends, which trends are going to pass in a few years and which of them will be a good and elegant decision in a long-term, etc. Of course, here is where blog like ours and wood flooring experts can come in handy.
In general, deciding on a wooden floor for a room at your home, or for your office space is mainly a matter of personal taste, the individual needs and requirements of the space, characteristics of your lifestyle and a number of more reasons and considerations you have to make. On the other hand, there are some trends in the flooring world that are not just passing, but here to stay for a long time and make a serious difference in the interior design world. Today we are going to present you with one of these trends and this article is all about wide planks. Now, why choose wide plank wood flooring and four ways it will completely match any style.
Wide planks change everything
Literary! Wide plank wood flooring has the talent to make slammer rooms look more spacious and bigger rooms look… well, even more spacious! Wide planks can change the look of the room visually without all those time-consuming, expensive and boring re-building and renovation procedures. Because wood floor installation is a way easier, cheaper and pleasant experience. Above all, having wooden flooring is a life-changing experience you are going to enjoy for sure. While carpets are dusty and not really easy to clean, laminate and vinyl are not hard-wearing, long-lasting and natural, which make them not that hygienic and healthy, wood is a great material that adds a lot of beauty and comfort to any space. If you can change only one thing in your room, then choose to change and switch on wood flooring with wide planks!
Great variety of design
If you think that you are limited in design when choosing a wide plank wood floor, then you are wrong. With natural hardwoods you can have really a huge choice of natural (and man-made) colours, different finishes and effects (from gloss to matt and everything in between), so many grains and textures, that you can practically find a solution to all your interior design and style desires.
Affordable luxury
Although hardwoods look really elegant, luxurious and add a special touch to any scene, it is still a budget-friendly option for any home and workplace. There are many options of domestic hardwoods like oak, for example, that are really a budget-friendly option and still high quality and long-lasting. Wide plank wood flooring is not an exception and can come at a decent price too.
Easy to install
It is a common mistake that wood flooring is hard to install – in fact, it is not and it takes only a weekend to be completely ready to use it. Especially if you choose prefinished wood flooring, then the whole installation process will be significantly reduced.