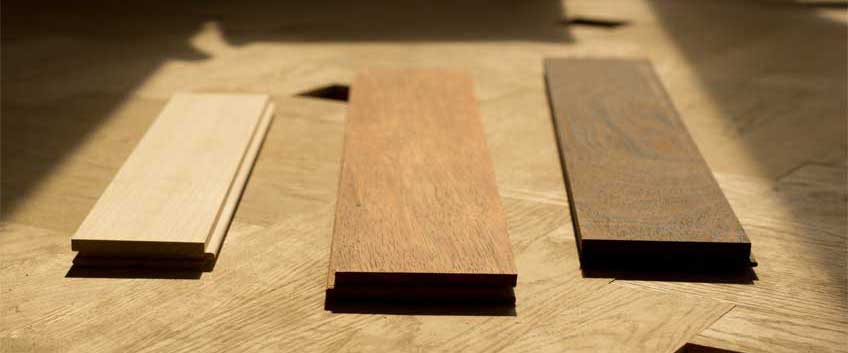 Wenge isn't the most common of all the wood species and you won't find it in every western property. Wenge is dark and mysterious and not everyone can handle its beauty and strong presence. Purchasing a wenge wood flooring is not like playing safe, but you will enjoy the real wood drama, luxury and elegance for a lifetime.
Many people are often impressed by the wenge samples in the wood flooring showrooms, but then they opt for a more safe and traditional choice as oak, cherry or walnut. In fact, wenge is not everyone's cup of tea. Because of the deep and dark shades wenge comes in, this type of flooring, when installed, can make space appear smaller and darker and this is usually not the look we are going for, right? However, there is something special and very mysterious in these dark and rich tones we can't take our eye of it and try to find a way to make it work for all kinds of spaces and properties. And maybe because of the simple and sleek nature of the wood species and it is not requiring character, we somehow manage to adapt its beauty and appearance to even not that spacious spots and interior designs and styles of all kinds.
Wenge origins from the sultry and enchanting lands of the south, where beautiful ebonies with deep and singsong voices collect the fallen off the threes coconuts in the skirts of their colourful dresses. Wenge is the 90 feet tall threes, used by the nimble men of Congo, Cameroon, Gabon, Tanzania and Mozambique in Africa to carve the ceremonial masks and statues, which chase the bad spirits and demons and provide the protection of the gods. Wenge is the emanation of the African beauty with its dark, rich and warm tones of brown, almost black, its sleek and smooth texture and smooth and scrumptious curves of the black and white veins of the straight grain. Maybe because its intense beauty reminds us so much of the exotic beauty of the African woman, wenge is also used for making guitars in the slight curves of a female body. Easy to work with and curve, but also very durable and solid, wenge is also an amazing option for wood flooring, which besides the unique, exotic and elegant look will also bring sturdiness and a long-lasting effect to every domestic or commercial property where installed.
Wenge is a perfect option for engineered wood or parquet floors. With the first alternative, you are going to enjoy the smooth, straight and infinity look. Long and dark planks like the legs of beautiful ebony, fitted in simple rows, which makes the room appear spacious. Otherwise, wenge looks also great arranged in the chevron or herringbone patterns of parquetry. No matter which option you are going to choose, wenge will bring some drama, a lot of luxury and a mysterious and exotic vibe to your home.