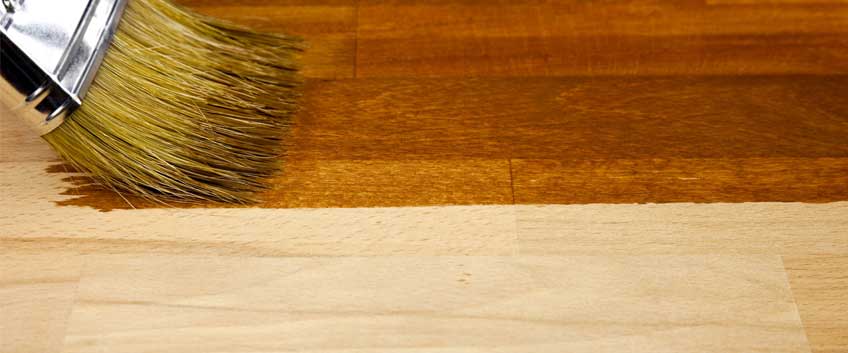 Do you know, do you have any idea if you should finish decorating the room or the entire house before your wooden floor is installed or after the fitting? Which is the correct way? We hope that this article will give you some food for your mind since autumn is already knocking on the door and offering the perfect opportunity to do some seasonal home improvement and refurbishment and take care of all those things and issues around the house that do not make you feel good, but you have neglected for the whole summer season, waiting for the perfect time.
This is a perfect time and you probably have a lot of ideas for minor or major home improvement projects and changes. Decorating and replacing your old floor with a new one are probably your top priorities right now. But it can be very tricky to organise and manage everything for such a serious project – from logistics to time management and most importantly the organisation of both big projects. Arranging a painting and floor installation contractors, choosing a colour and materials, stripping off old wallpapers and lifting the old flooring, these are all a big hassle, we know, that is why you need some professional help and advice!
Starting with the age-old dilemma – should you decorate or install your new floor first? There are pros and cons to both methods, let's have a more thorough look and find which one of them both will work better:
Installation first
If you choose to have your new floor installed first, then you have to make sure that your new floor will be the same height and thickness as your previous one since it will be awful to find an inch gap between the boards and the walls right after installation (where the paint will be different colour too). If you are still considering painting and decorating first, then at least be sure to have your old floor lifted first, as this process can sometimes damage baseboards and skirting and even mark the walls.
Decorating first
In case you decide to paint your walls first, then you have to be aware of the fact that during floor installation and especially if you fit an unfinished wooden floor that needs to be sanded next, there will be some serious amount of dust and dirt. You might need to do some small touch-ups afterwards if you notice some scuff marks and scrapes. However, there are some pros of doing in this way around and you don't need to be extra cautious and fastidious about protecting the floor from spills, scratches and marks. Still, if you think that you cannot handle the hassle of doing some touch-ups to the walls afterwards and you prefer installation first, then we will recommend at least paint the ceiling first and next go with the wood floor fitting process.