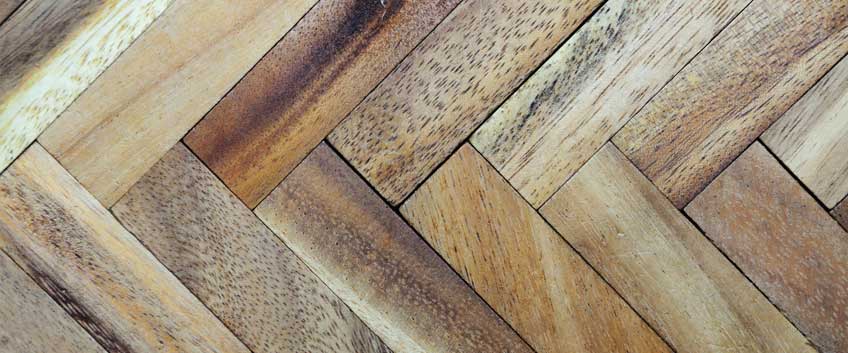 Do you know that parquet wood flooring is making it's great to come back this year and the trend will last for at least a few more years? If you are planning a wood floor remodelling or purchasing a new one, then this article will inspire you and help you sort out which of the current trends are most suitable for your personal style and desires!
Parquetry as very classic and elegant and also eye-catching and bold wood flooring option has been neglected for the past couple of decades since the interior design has been more focused on minimalistic style and simple and clean lines and designs. But the art of parquetry is definitely not a thing that can be forgotten for a long time. When we speak about parquet wood floors we know that there is hardly anything that unique-looking and eye-catching like the parquetry patterns. No matter if you are not that keen on experimenting, or you are looking for another way to challenge your inner creative diva, parquetry is a great chance for you to set your imagination and inspiration free and customise your own floor that can match particularly any style, it is cost-effective and easy to maintain.
The opportunities that come with parquet installation are hundreds, if not thousands! Choose your level of boldness you will feel comfortable with and dive into a world of endless colour, texture and pattern choice that enhance your signature style, add a unique twist to any space and add elegance and creativity at once. Contemporary manufacturers are offering both traditional and modern designs and there is something for anyone to fall in love with. Today we are going to have a look at the most trendy parquet wood flooring solutions at the moment!
Traditional parquetry patterns with contemporary twist
There are several patterns that have won a "gold classic" status over the years like for example herringbone pattern and its variations like double herringbone and chevron, Basketweave, the brick pattern, the original Versailles pattern, etc. These patterns are still very dominant on the market because they are often associated with elegance, chic and even luxury. More and more manufacturers are offering all these classical patterns with a contemporary twist by using unusual and exotic wood species, exciting new colours and textures and new ways to treat wood and achieve a unique appearance.
Artistic parquet
It is a true form of art and it is fascinating what can be achieved with wood only! Curvier and floral designs, dozens of inlays, borders and medallions, artistic parquet is definitely not going to leave you indifferent! This option allows a lot of creativity and the freedom to express your individuality and signature style. You can go completely crazy with designs and patterns, or if this is not your cup of tea, you can try something more settle like a few tasteful details around the room.
Modern patterns
If you want to go that extra mile and be on the cutting edge of the current trends, then modern parquet patterns are what you are looking for! Believe us, modern patterns are totally going to shake up your idea of parquetry in general with new and experimental arrangements and lines, colours and textures.