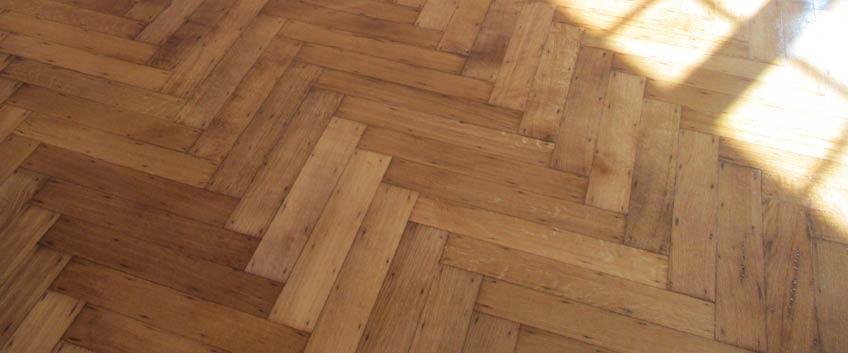 Parquet flooring is amazing option for your home or working space. It brings the durability, beauty and elegance of real wood with an even more exciting context. Parquetry is a type of mosaic installation of solid wood or engineered wood in different attractive and interesting compositions, such as herringbone, chevron, basket wave and many more. This means being a parquetry owner allows your creativity and uniqueness to shine through. Here is a bit more about this type of flooring.
The history of parquetry begins in France in the 17th century. The existing until then marble floors in Versailles and other buildings of the Royal family and other rich French aristocrats were hard to maintain and the wooden joints under quickly became depreciated because of the constant washing. This necessitated replacing the marble floors with something, in that case, the innovative for then and as beautiful and worthy for the Royal family parquet wooden flooring. With the industrial boom and the appearance of more and more philosophies and trends, orientated into bringing the luxuries, accessible only for the rich, into the homes of the common man, parquetry started to gain a lot of fame and fans and nowadays you can find it in most of the European homes and buildings.
Parquetry is made from solid wood timbers or engineered wood planks, for modern projects, when parquetry blocks are cut from the material. The most common wood species used are the well known in the hardwood industry oak, walnut, cherry and maple, however wooden blocks could be cut from more expensive and luxury mahogany and some exotic types of wood. Parquet blocks cut from engineered wood come practically with the specifics of the manufactured product. Engineered wood is made from 3 to 9 layers of wooden material or plywood, topped off with a real wood layer in a wide variation of wood species. No matter if your choice is solid or engineered wood, there won't be any difference in the final look.
Parquet flooring differs its installation not only because there are a lot of small pieces, which have to be fitted in different directions and patterns. Parquetry is not that easy to be fitted and we highly recommend hiring a professional in your London area to do the job for you. However, if you are confident and want to start a DIY project or simply because you can make quality control of the performance of the hired technicians, here are some simple rules when parquet installing:
You can't skip preparing the subfloor especially if concrete. You are going to need the moisture, evenness and cleanness test prior to avoid and prevent flooding issues later. Because parquetry blocks are usually completely made from wood, they can get unfixed and loose with time, due to humidity and high traffic.
The best way of fitting parquetry is by glueing any block to the subfloor with high-quality wood floor adhesive. Try to avoid using nails.
If fitting over concrete, be sure you add a layer of polyethene film.
Finally, parquet flooring is low-maintenance and requires 2 to 3 times a week vacuuming or cleaning with a fine broom and mopping with no damp mop simply once a week. For more advice, tips and tricks, you can contact Parquet Floor Fitters on 020 70360624 or info@flooringservices.london.