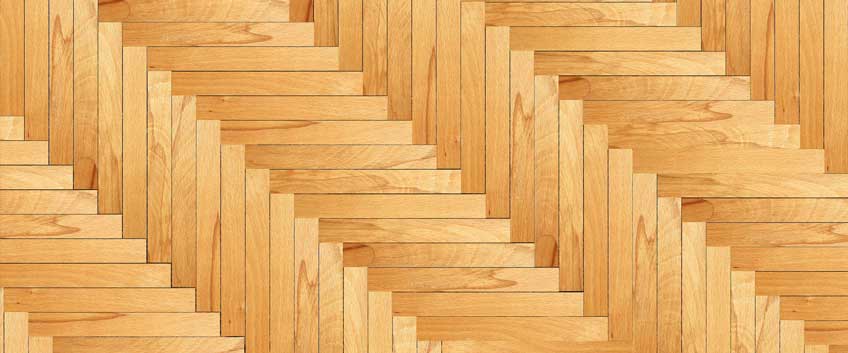 Herringbone wood flooring also known as fishbone flooring has been a popular parquet option for already centuries. Besides the unbeatable stability and solidness of wood floors and the resisting to moisture and hard-wearing power of parquetry, herringbone is popular for its unique beauty that is suitable for almost any place and can be an option and solution for almost any taste. Herringbone wood pattern can be a real statement in any home, really. In addition, gone are the days when for the installation of a herringbone floor you needed a real professional specialist with experience and knowledge because today's market offers a lot of easy-to-install options and solutions.
Today we are going to discuss with you our ideas for when and where to choose herringbone over any other flooring option available on the market and in the showrooms. For most of you that are not familiar with the installation options, you can choose between these days, this article will also be useful and helpful because we are going to debunk all those myths about how hard it is to have, enjoy and maintain this flooring option.
When it comes to fitting, many people are still thinking that in order to enjoy the flawless herringbone parquet pattern, you have to break the bank and go that extra mile with hiring a highly experienced professional that knows his job very well. In fact, everything can be done the old-school way, if you are really into that kind of things and you are really particular and picky with the way your floor looks, seeking an extra unique and one-of-a-kind look.
However, everyone can have an easy-to-install herringbone pattern with today's progress on the market. Engineered wood in herringbone patterns is one of these innovations, we have already mentioned. And when it comes to engineered wood, there is hardly anything easier to install, as the boards are delivered with the design already in place. In addition, engineered wood offers great flexibility when it comes to installation and it is a solution for areas, where moisture is an issue as well as over a heating system, over a subfloor that cannot be levelled and even for some reason and over the already existing floor. Your floor will come in a perfect appearance and also hard-wearing finish already applied in a factory and you will cut off the pricing even more.
Where the herringbone pattern will fit the best? Overall, this is a matter of personal taste, preferences and requirements, but here are a couple of ideas for you, if you are considering purchasing the engineered wood option. People tend to think that this flooring option is suitable for big areas, because of the engaging pattern that may make the place look smaller, but this is not exactly the truth. The herringbone pattern is classic and very universal, it fits anywhere and can complement any space, no matter its dimensions. Your creativity and preferences are the only limits, really! No matter your personal style and interior design taste, herringbone would look amazing either matched with classical design, traditional style and industrial twist as well as with more particular and eccentric styles. The look and appearance also depend a lot on the colour and finish chosen and with engineered wood, you can play with dark, light, classic and even bolder shades and tones as well as different effects like glossy, matt and so on.