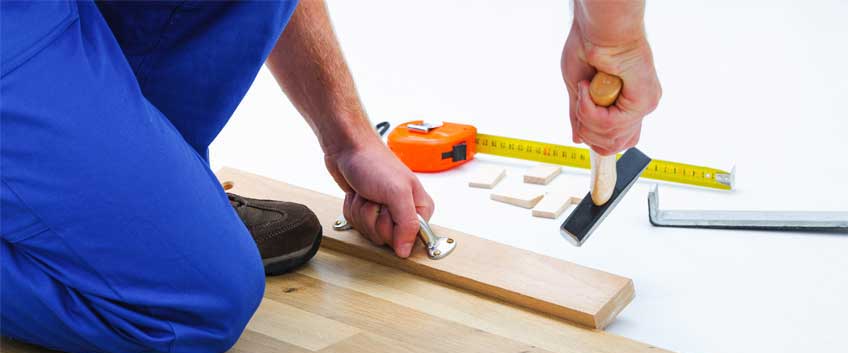 Wood flooring has ever been a selling point on the real estate market, also a dream of many homeowners and households and we can understand why. There is nothing to beat the natural beauty, durability and longevity of wood and nothing will ever be able to bring such a bold statement in the property where installed. For years, even centuries, wood flooring is known to bring elegance, class, even luxury to the interior design of every room, while being very functional, durable, long-lasting, hard-wearing and easy to maintain. Adding great value to every property, there is hardly anyone not dreaming of this type of flooring to enjoy and make the time spend indoors very pleasant and enjoyable. You may think that we overstate, however, there is a unique and hard to explain the atmosphere in every room where wood flooring is installed, a cosy, inviting, cheerful and comfortable atmosphere.
With the extensive choice of wood flooring types and wood species used for manufacturing them on the market nowadays, we can understand that people can feel overwhelmed and often confused about what to choose. We often say that wood flooring is always a subject of personal tastes, but also on expert recommendations on which is the best option for your individual project and setting, however, it is good to know the basic wood species and their benefits, so you can make an informative and proper choice. Today we want to invite you to learn more about beech, which we love!
Beech is very hard-wearing and durable
Beech is a very strong type of hardwood and scores 1300 on the Janka rating scale, which is very close to the more popular oak. Having beech wood flooring installed means that you will enjoy it for many years to come and normally it will remain in the same flawless conditions. Because of this feature of the wood species, beech can be installed anywhere in the house and is an especially very good option for commercial and public building, where frequent traffic, heavy footfall and high level of everyday use can be a big issue for finer wood species.
Beech is naturally light and can be easily transformed in shade
The natural colour of beech ranges between very pale and light shades of cream to tan and medium shades of brown. This makes beech a perfect choice for every interior design and style, working as a perfect backdrop for furniture and decorations. The pale shades of the beach make it perfect for smaller rooms because its clean lines and tranquil presence will make any room appear bigger, spacious and airy. If you are not the biggest fan of light-shaded wooden floors, beech is easy to be transformed and the colour can be deepened.
Beech wood flooring is also easy to maintain
One of the best features of the beach is that it doesn't require too much attention and maintenance. Because of its sturdy nature, beech is resistant to many damage causes and a regular and easy cleaning routine is more than enough to keep it in flawless condition.