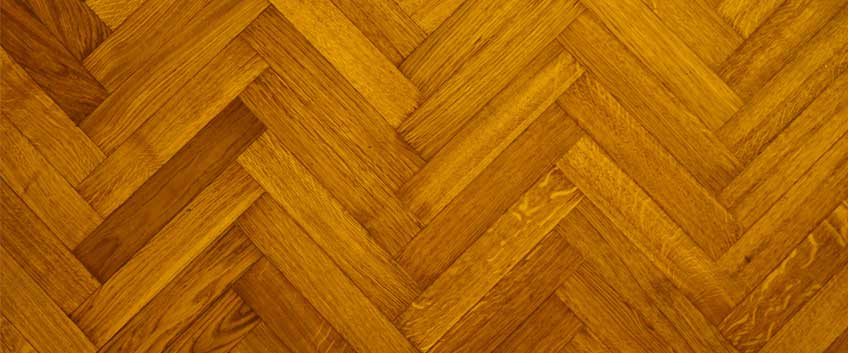 With such an amazing choice of wood flooring styles and designs on today's market, we understand that it can be pretty overwhelming and intimidating at some point to set your eyes on one particular style only. Although wood flooring styles are hard to choose from, because of the amazing diversity, it is a good thing to have such a variety and be able to the best thing to fit your style and meet your requirements. This wasn't the case years back when there weren't so many styles, designs, colours and patterns available and the herringbone pattern was the one that stood out and is very special. Herringbone parquet flooring is thankfully not left in the past and it is still highly preferred by many people around the world for its classic beauty and elegance. So if you want your hardwood floor to really pop, a herringbone design pattern may be your option.
What is herringbone parquet pattern?
The first ones to use the herringbone pattern are the Romans that created the pattern by arranging wooden planks, pieces or tiles in alternating, zig-zagging 90-degree angles. The name of this wood flooring pattern comes from the shape of the herring fish spinal bone that consist of very short rows of slanted parallel lines. Many people are misled that the herringbone and the chevron pattern are the same thing and although they look a lot alike, they are a different thing. You can make a difference between these two by looking at the end of the plank or tile that is square for the herringbone pattern and cut at 30-45 degree for the chevron pattern.
The advantages of herringbone pattern
Although the classic appearance and beauty of herringbone parquet are unbeatable and beneficial, here are a few more advantages of this pattern:
It looks unique, expensive and like a real piece of art that requires true craftsmanship, however the today's market is offering to you the opportunity to have this original look at your place for a really appropriate price that won't break the bank thanks to modern technology. Although manual installation of herringbone parquet, piece by piece, is still a thing you can hire an experienced professional for, you can find a lot of cost-effective and still stunning alternatives on the market.
Herringbone pattern gives to the whole place a little more movement, sass and interesting appearance without being overwhelming and intimidating. You can match the pattern to whatever style you want – from modern and minimalistic to traditional and shabby chic.
This unique pattern works very well with more than wooden floors, although you can mostly find it arranged out of wooden planks. You can consider the pattern for tile floors as well.
This pattern is beneficial not only for the look of your floor, but also for its condition, because the way planks are arranged and fitted, your floor becomes stronger and more solid, resistant to a number of damages and less prone to the effect of humidity and moisture over wood.
Herringbone patterned floors have a lot of versatility. Depending on the design of the room they can be either subtle or commanding.