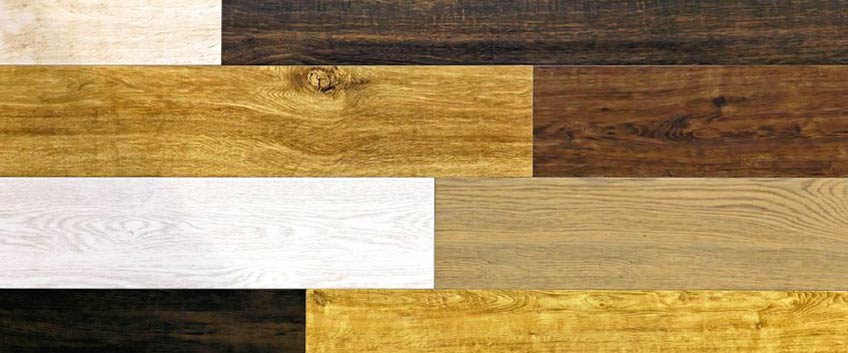 With so extensive diversity on the market today, you can choose between so many conventional and exotic wood species when planning a wood floor installation. In fact, every wood specie has its pros and cons and benefits, it can bring to the space, being for aesthetic reasons and style or durability and solidness. Choosing a wood specie when purchasing a wooden floor is strictly individual and depends on your personal requirements and desires. However, our flooring experts share with you some basic facts about the most popular options in London – ash, cherry, walnut, maple and oak.
Ash wood floors
Ash is a popular option for many reasons. It comes in very light natural shades, varying from white, pale yellow or pale gray to a slightly darker brown. Ash wood is for that reason really easy to match any style and works like a perfect background for furniture, decorations and designs, making any space to appear larger. However, ash alternative is preferred for another reason. The material is really sturdy and solid and comes with a promise for a long-term service. It is also very resistant to the most damage and scratch causers and easy to maintain. And because of the light shade, ash allows to be customised.
Cherry wood floors
Cherry wood is one of the golden classics when it comes to flooring and furniture, also. It is used for centuries to create this one of a kind elegant and cozy ambience with its amazing dark shade with a red tint to it. This unique color makes cherry a popular choice. But there are another reasons to love cherry wood – cherry is soft and very strong and durable in the same time, having amazing shock resistance, which makes it perfect for high traffic areas.
Walnut wood floors
A home with traditional character or extra contemporary space – there is hardly anything the deep chocolate shade of walnut can't match! The darker shade among all wood species with a natural purple tint to it promises not only elegant and sophisticated spaces, but also a great variety of shades, coming naturally with the different walnut species. Walnut is bold, vibrant and a focal point of every space, so we can forgive it, it makes wider spaces appear smaller for the rich shade. Although walnut is softer than oak, it still guaranties a long life and sturdy and easy to maintain structure.
Maple wood floors
Maple wood is incredibly versatile for flooring. The material coming from a variety of maple species can vary in color, texture, grain, structure and solidness. Shades vary from very light, almost white to a little bit darker honey brown. Maple has a thin, light grain, which makes it really easy to maintain and refinish. Maple is also incredibly durable and makes long-lasting flooring.
Oak wood floors
Welcome to the timeless classic – oak wood, probably the most popular choice, where the fame goes in equal proportions between red oak and white oak. Oak floors are very light and airy in color, especially white oak ones, which have a silvery tint to it and are perfect for making the space appear wider and for contemporary homes. Oak can also be customized and stained in variety of colors. Oak is one of the strongest and most long-lasting options out there, that's why it is preferred in high traffic and commercial areas. And, well, oak is perfect for homes with pets and children!